Social Media Image Sizes: The Ultimate Cheat Sheet for 2021
May 3, 2021 by Amira Bird
Visual content is becoming increasingly more important for gaining attention online. While you can have amazing images or videos, if they aren't the right social media image size, they won't have the same impact. Start creating effective images and videos for your social media accounts using our ultimate cheat sheet for social media image sizes.
Below we explain why it's so important to get social media image sizes right as well as tips for making an impact on each social media platform. We've also created a quick guide for you to download, save and refer to while creating content on the go.  
Social Media Sizes Quick Guide - Perfect for on-the-go
Getting Social Media Image Sizes Right
Have you ever created a graphic or taken a photo that looks stunning but as soon as you share it online, it no longer has the same appeal. Common problems include: 
Blurry graphics

 

Logos, text and other elements cut off around the edges

 

Images within your graphic are blurry

 
Not only is this frustrating, but it comes across as unprofessional. However, more often than not, these issues are caused by having the wrong social media image size. By simply using the right size image or video for each platform, you can boost your brand professionalism and credibility online.
The importance of getting social graphic sizes right 
When you're creating or collecting visual content to use on your social media, there are a few things you need to get right. This includes not infringing on copyright laws, choosing content that will appeal to your audience and finally, getting social media sizes right.
There are a few reasons it's so important to get image and graphic sizes right for each social platform you use:
It makes you look more professional by avoiding pixelation or image stretching

Optimising your images for each social channel will help to increase engagement

Using the wrong size for a social channel risks key messaging being cropped out 
Social Media Image Sizes – 2021 Top Tips
So, now we all know why it's so important to create images and video to the size. But, to be honest, creating the same graphic in multiple sizes for different platforms can be quite tedious, not to mention time consuming for a graphic designer.
Our top tips will help you consider what's most important to you and make this process so much easier.  
1. Be selective with your platforms
There are so many social media platforms out there and chances are, your audience won't be on all of them. While the average user has 8 social media accounts, their time won't be spent equally across these. If you're targeting businesses, think about where decision makers will spend their time. They may be on LinkedIn during the day but on Instagram or Facebook in the evenings. However, if Gen Z is your target audience, they're more likely to spend time on platforms such as Tik Tok and Snapchat.  
2. Can one size fit all?
While each social media platform has an optimum size, there is a trick to creating a single graphic that will work across most platforms. This is what we like to do if we are particularly short on time or we don't know which platform the post will be needed for.   
What we do is create a 1:1 image. This square size will work for standard posts on Facebook, Instagram and LinkedIn. And, if you keep all the important features of your image in the centre of the graphic, it will work for Twitter posts too.  
3. Never put content too close to the edges
If you're wanting to reuse an image across multiple platforms, it's best to keep any text, logos or images towards the centre of your graphic. This will also help with social media platforms that are now displaying graphics with rounded edges.  
4. Create images at the highest possible size
If you create an image at the highest possible size, a platform can always scale it down and it will work wonderfully. However, if your graphic is too small, it will look grainy or blurry on platforms that demand a higher resolution.  
5. Mobile-first design
Images such as cover images will appear differently on mobiles to desktop. Typically, a person will interact with social media on their phone so it makes sense to design graphics for the mobile first. That way, you'll know it'll work for both.  
As it sounds, inbound and outbound marketing are polar opposite approaches to marketing. While inbound focuses on promoting your business through quality content, such as blogs, social media, search engine optimisation, infographics and more, outbound marketing is quite the opposite. Also known as interruption marketing, outbound marketing uses more traditional approaches, such as cold calling, television ads and direct mail to entice sales.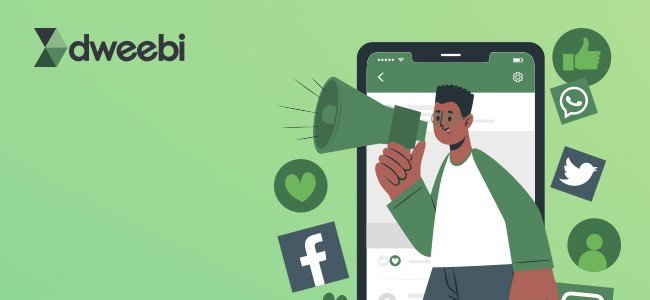 Instagram is one of the most popular social media platforms for sharing images and videos. You can express your visual creativity using their grid layout as well as newer features such as reels and IGTV.
Instagram profile picture: 320 x 320 pixels
Use a compelling profile picture to make great first impressions when you comment and engage with other Instagram posts. It's also the first thing someone sees when they visit your profile. Not only will using the right image size for this look good, it'll highlight your professionalism.
Tip: Even though these dimensions are for a square image, keep in mind that Instagram will display it as a circle. Make sure the focus element of your profile picture is centred in the image.  
Instagram image sizes for feed photos:
Landscape: 1080 x 566 pixels
Portrait: 1080 x 1350 pixels
Square: 1080 x 1080 pixels
While the above are the best image sizes for your Instagram feed, if you upload an image in a different ratio, Instagram will automatically crop it to fit a supported ratio. You should also consider what portrait and landscape images will look like in your grid. Even if they appear in these ratios on the news feed, they will still crop to a square for your grid.  
Instagram image sizes for thumbnails:
Display size: 161 x 161 pixels
Recommended upload size: 1080 pixels wide
While you can upload an image as small as 161 pixels wide, Instagram store these thumbnail images as large as 1080 x 1080 pixels wide. To future-proof your feed from pixelation, it's best to upload these images as large as possible.  
Instagram Stories & Reels image size: 1080 x 1920 pixels
Instagram Stories and Reels will support images with the ratio size of 9:16 and may even load faster with smaller sizes. However, you risk your image not looking as clear and professional by uploading a smaller size. Using the wrong ratio for these risks cropping, zooming or blank sections in your Reel or Story.  
IGTV sizes: 1080 x 1920 pixels
This is also for an aspect ratio of 9:16 but IGTV is designed for much longer content than Reels or Stories. If you save your IG Live, this will save to IGTV.
Tip: For a good looking IGTV grid on your profile, add a cover photo of 420 x 654 pixels. 

With more than 1 billion active monthly users, Facebook is the largest social network around the globe. While this gives you the opportunity to drastically expand your audience, it also means competition is fierce.
Facebook is constantly updating their algorithm and optimal image sizes so it's best to upload an image in the highest quality possible to avoid future pixelation.  

Facebook image sizes for profile photos: 170 x 170 pixels
Your Facebook profile picture will display at 170 x 170 pixels on desktop but it will display as 128 x 128 pixels on smartphones. To look professional on all devices, always upload your profile photos to be at least 170 x 170 pixels.
Best Facebook image sizes for cover photos: 851 x 315 pixels
Cover photos display at different sizes across devices so it's best to keep these relatively simple.
Display size desktop: 820 x 312 pixels
Display size smartphone: 640 x 360 pixels
Minimum size: 400 x 150 pixels
Facebook post image size: 1200 x 630 pixels
Facebook automatically resizes and formats your photos when they are uploaded for the timeline to be 500 pixels wide and to fit the 1.91:1 aspect ratio. Avoid pixelation or slow load times by using the recommended size and nothing smaller than 600 x 315 pixels.
Tip: If you're sharing multiple photos, try a carousel display with images 1200 x 1200 pixels, a 1:1 ratio.  
Facebook image sizes for Facebook Stories: 1080 x 1920 pixels
Similar to Instagram, Facebook Stories take up the full screen of a phone. You can upload smaller sizes but you risk your image not looking as clear and professional by uploading a smaller size. Using the wrong ratio for these risks cropping, zooming or blank sections in your Facebook Story.
Tip: For Stories with text, consider leaving 15% of the top and bottom text-free.so your text isn't covered by your profile photo or buttons.
Tweets with images tend to get more click-throughs, likes, and Retweets than text-only Tweets. So, choosing the right images and creating great visual content for Twitter matters. And, of course, that includes getting Twitter post sizes right.
Twitter image sizes for profile photos: 400 x 400 pixels
This is the image that will represent your entire profile across Twitter. Choose an image that is recognisable and reflects your brand or personal brand
Twitter image size for header photos: 1500 x 500 pixels
Unfortunately, how Twitter banners display changes depending on the browser and device being used so it's best to keep these simple and centre any logos or text. 
Twitter images sizes for in-stream photos: 1600 x 900 pixels
While this is the recommended size, Twitter will display any aspect between 2:1 and 1:1 on desktop and 16:9 on mobile. 
Twitter card image size: 120 x 120 pixels, more if possible
A Twitter card is useful as it includes a URL. This clears up some of your text character count and makes the image clickable, increasing your click through rate. Most Twitter photo sizes will be accepted for cards but square sizes are the standard. 
Twitter image sizes for fleets: 1080 x 1920 pixels
Fleets are Twitter's version of Stories and are currently only available on mobile devices.  
LinkedIn is a powerful B2B platform for businesses as well as a great way to connect with other industry professionals. Using the right LinkedIn image size can help increase comments and sharing for your post.
LinkedIn profile picture size: 400 x 400 pixels, or larger
LinkedIn can accommodate photos up to 7680 x 4320 pixels and 8MB so you can upload your photo to be as large as you can.  
LinkedIn cover photo size: 1584 x 396 pixels
LinkedIn cover photos are cropped differently on mobile and desktop. Make sure to view your LinkedIn banner's size fits well on both kinds of display before finalising. 
LinkedIn image sizes for company pages:
Company logo size: 300 x 300 pixels
Page cover image size: 1128 x 191 pixels
Life tab main image size: 1128 x 376 pixels
Life tab custom modules image size: 502 x 282 pixels
Life tab company photos image sizes: 900 x 600 pixels
Square logo: At least 60 x 60 pixels 
Recommended LinkedIn Stories image size: 1080 x 1920 pixels
Again, this is the recommended size for image clarity in your story. Having a 1.91:1 ratio will also avoid zooming, cropping or blank sections in your story.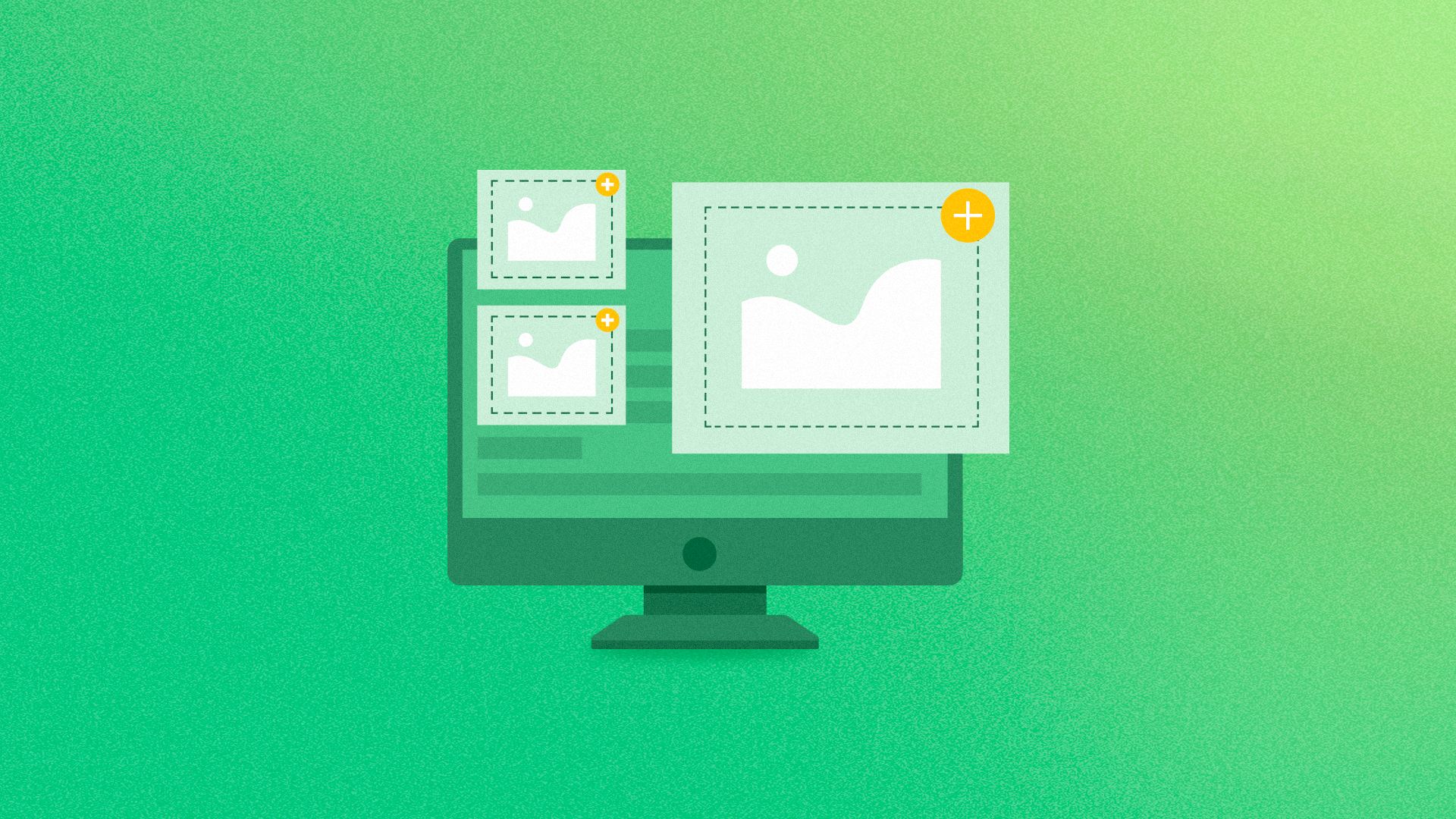 Catching up to Facebook, YouTube has more than 1 billion unique users each month. It's also part of Google so great imagery here may also rank for Google searches on relevant topics.  
YouTube profile photo size: 800 x 800 pixels
Keep your image focus centred for the best results across all devices.
YouTube banner image size: 2048 x 1152 pixels
While this is the recommended size for your YouTube banner, you should be mindful to keep the cover photo above 1235 x 338 pixels to avoid text or logos being cut off.  
YouTube video size: 1280 x 720 pixels 
This is YouTube's required size for a video to meet HD standards but you can upload in higher quality as well.
Tip: You can upload a separate thumbnail image for your video which should also be 1280 x 720 pixels.  
If you're looking to drive referral traffic to your website, Pinterest may be the platform for you.
Pinterest image size for profile photo: 165 x 165 pixels
Similar to Instagram, your Pinterest profile photo will display as a circle. Remember to keep your focus element for this in the centre.  
Pinterest image size for profile cover photo: 800 x 450 pixels, or more
As with most cover photos, you should aim to use a landscape image with a 16:9 aspect ratio.
Recommended Pinterest image sizes for Pins: 1000 x 1500 pixels
The recommended aspect ratio for Pins is 2:3 but you can also upload square pins (1000 x 1000 pixels). Be mindful of the 20MB max file size for Pins.
Tip: If you're adding images to a collection, all images must have the same aspect ratio and it will appear with one main image with three smaller ones beneath it. 
A rising star in the social media world, brands are making an impact on TikTok. With an intuitive platform, keep up with the latest TikTok trends by using the right TikTok image sizes. 
TikTok profile photo size: 20 x 20 pixels
We are yet to see this updated but by uploading a higher quality photo, you'll be future-proofing your account.  
TikTok video size: 1080 x 1920
This video size will make the best impact on TikTok but you can also upload videos that are 1:1 or 9:16 aspect ratio.
Ready to Start Designing Social Media Graphics?
Now that you know the right socila media image sizese for each platform you can start making an impact online. A key part of an improving graphic design for business is to create and promote it consistently.
However, if you're busy managing other parts of your business, you don't always have time to create effective graphic design. That's one of the reasons we created our unlimited graphic design service. It's a cost-effective subscription service that is designed to suit your needs for quality and original graphics.
It's time to up your social media game with the right social media image sizes. Download our quick guide below for a quick reference and bookmark this page for always up-to-date recommendations for social media image sizes.  
Social Media Sizes Quick Guide - Perfect for on-the-go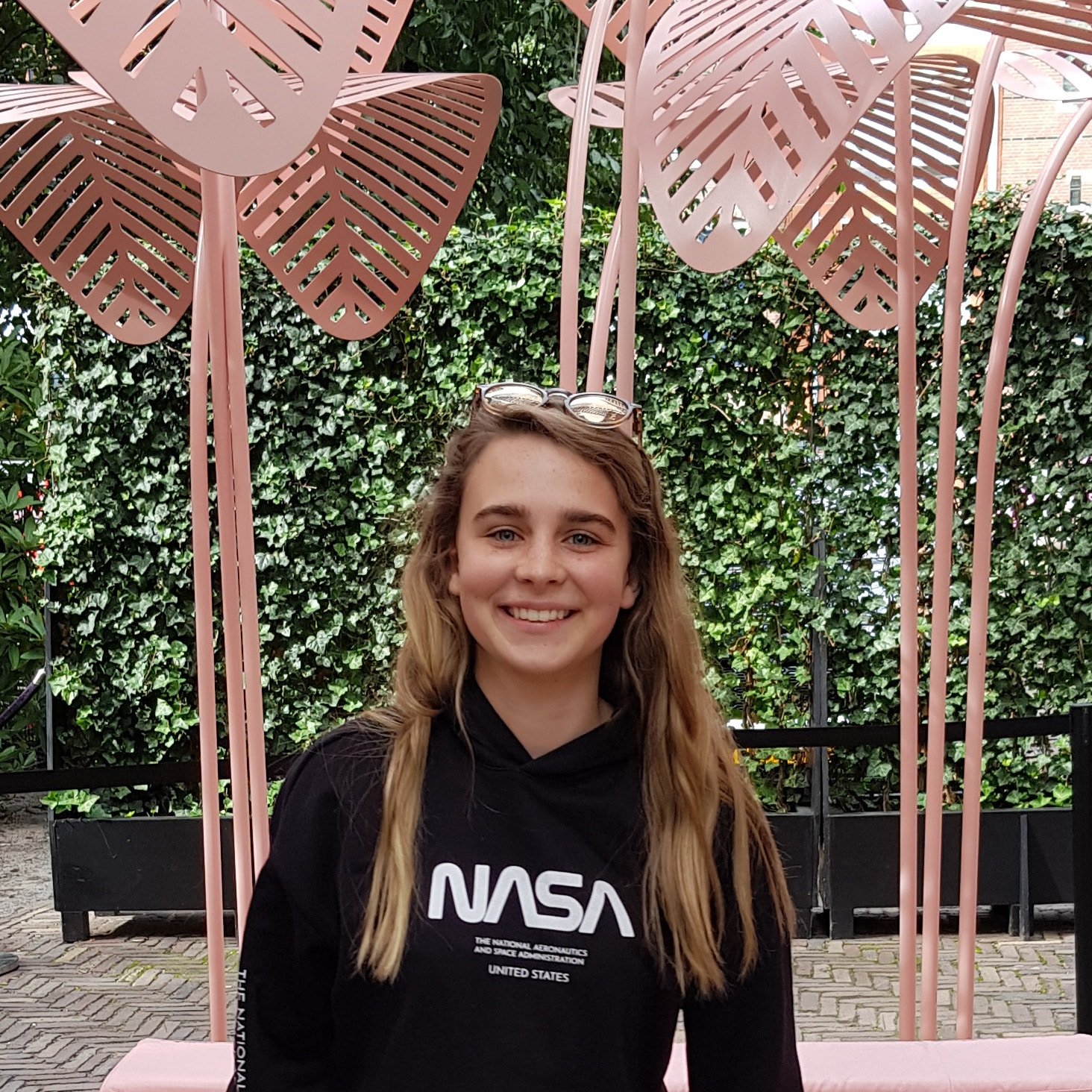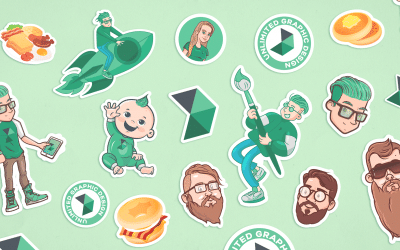 Looking for a great way to promote your brand organically on Instagram? Find out how to make instagram stickers for your brand here!
read more