How to Visually Brand Your Communication Channels Effectively
August 12, 2020 by Amira Bird
If you're not branding common communications channels, you're missing out on a huge opportunity. In order to maximise your brand recognition, you'll want your visual identity to be spread across all of your communication channels. This could be your social media platforms, your emails, the phone or your website.
Some of these channels, such as phone calls, won't have a visual element to them and you may need to record a welcome or on-call message in order to effectively brand them. However, for others, you will need graphic design in order to maximise the branding potential for those communication channels. Utilising your brand guidelines, the most common communication channels that you should be branding are your emails and your social media pages.
What are communication channels?
Communication channels are the mediums businesses use to communicate with their customers. For example, this could include email, phone, social media channels or through their website. Not all businesses will communicate through all of these channels and you should consider which communication channels will be best, strategically, for your business.  
Why is it important to visually brand communication channels?
Ideally, you should brand every touch point a customer has with your business, whether that is through your staff, the written word or through visual imagery.  
Consistent visual branding is one of the fastest ways a business can become easily recognisable and build consumer trust. Not only will you be recognisable but branding these channels will make you seem more professional and give you the opportunity to promote different aspect of your business.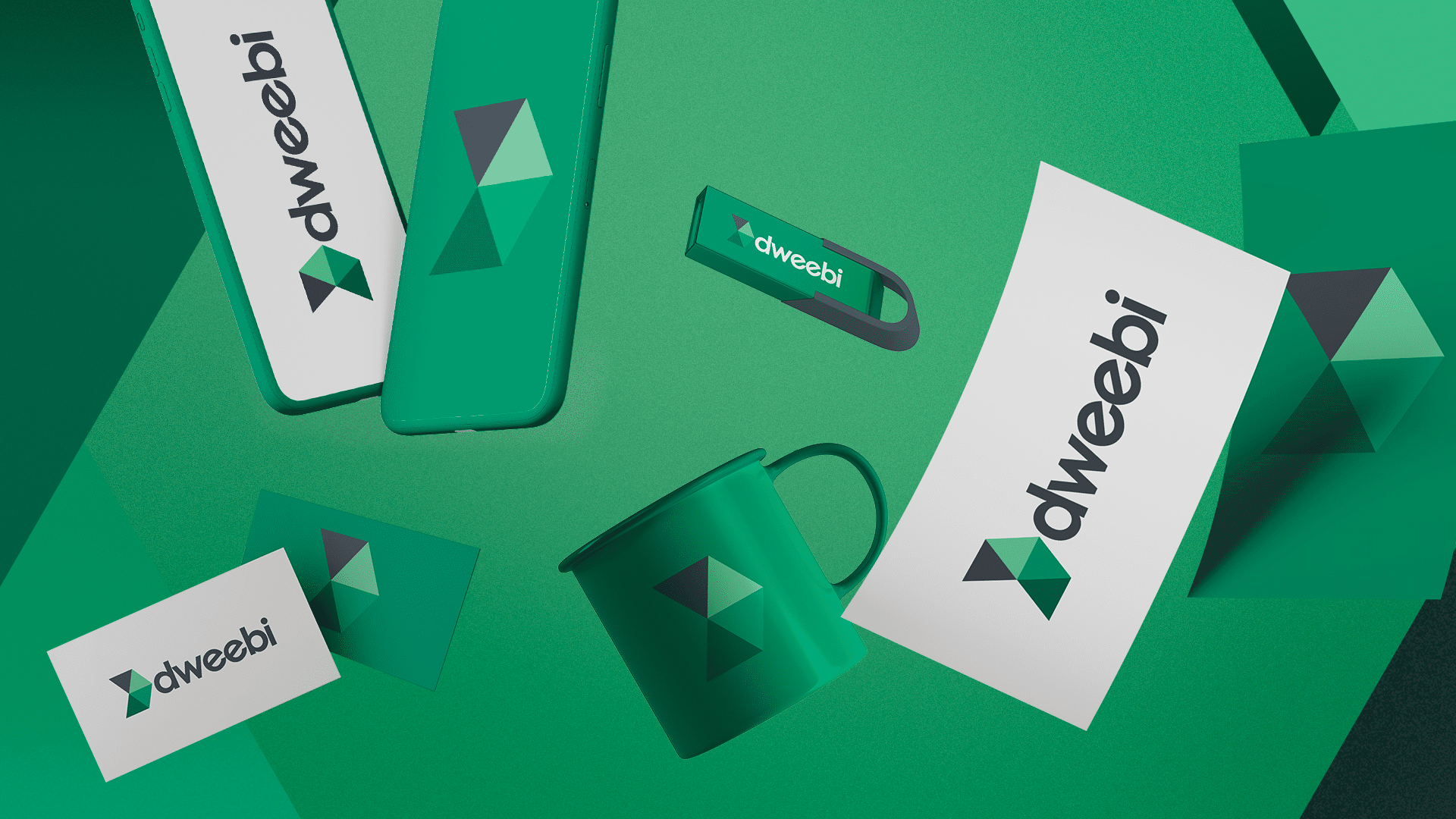 Creating a branded email signature design
Great email signatures are more than your just your name and title, they're part of your personal and business branding. They're eye catching, professional and encourage a response from your recipient.  
Although you don't want it to be too long, email signatures are a good opportunity to make your clients aware of other services your business does and to reinforce your visual identity. Ideally, you'll want your email signature design to be both informative and memorable.  
What is the best format for an email signature?
For an email signature to be effective, you want it to contain key information without non-essential information making it crowded. These elements are a good place to start when considering what information you should include in your email signature: 

Staff name, title and company 

Staff contact details 

Company social links 

Company logo 

Staff photo 

Legal requirements 

Once you have the information you need, it's important to follow your brand guidelines so that it's consistent with business branding. You should also compile a list of any links, such as social links, that you want included.  

With all of this information a graphic designer will be able to design something that is mobile responsive, on brand and with the right information for your business. These will be given back to you as HTML files which can be updated through the settings in your email.  

As well as including the key information, a lot of businesses find it useful to have a promotional banner at the bottom of their email signature. These can be updated with key marketing campaigns or important notices.  
Email signatures are the letterhead of the digital world. At times, they also act as digital business cards too so it's important to get it right. We've included some email signature designs that we love as they're not only informative but are on brand as well.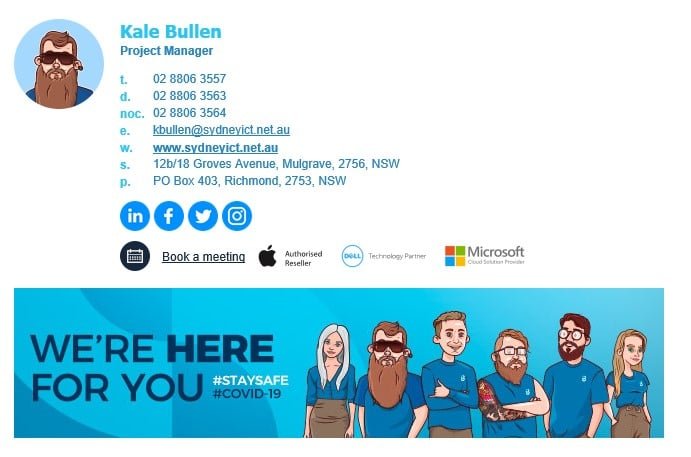 Connect Civil & Electrical Supplies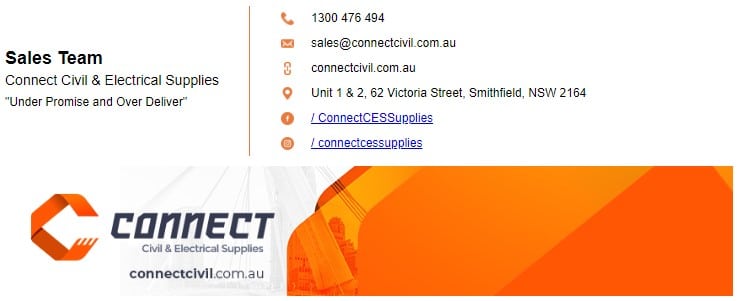 Branding your social media pages
For a lot of businesses, social media is one of the most effective tools for connecting with your current customers and with your target audience. By branding your social media accounts, you'll be able to boost brand awareness and recognisability.  
Why is social media branding important? 
Social networks are one of the fastest growing channels that allows you to reach an audience that you wouldn't generally be able to. For this reason, it's an invaluable channel to help you increase your brand visibility and build relationships and communicate with potential customers. 
How can you make the most of common social media pages
Each social media platform is slightly different and target different audiences. It's important to consider which platforms will be a strategic choice for your business and target audience as trying to do all of them will get overwhelming. Here are some ways you can visually brand common social media platforms.
Across almost all social media platforms, your profile picture will be the most important. It will appear next to your posts and is the main representation of your business. Typically, businesses will use their logo for their profile picture, however, depending on the platform and your brand, you might find an illustration might be more approachable. For example, this is what we have done for our Facebook and Twitter accounts but have opted for our logo for our LinkedIn and Instagram accounts.  
While your profile picture will mostly remain unchanged, your cover photo is a great opportunity to promote your latest offering or an event you may have. Unless you have frequent events or new offers, it might be a good idea to have a standard cover photo as well. That way, your profile doesn't look outdated by having an expired promotion on it.  
You can see for our LinkedIn page, we regularly update our cover photo to keep it timely and relevant for our target audience.  

As Instagram is a more visual platform, they have a highlights section rather than space for a cover photo. This is a good opportunity for you to categorise your Instagram stories. The other great thing about highlights is that you can choose the image as the cover for each highlight reel, which is your opportunity to further brand your Instagram page.  
With branded communication channels, anyone that discovers you on social media will have a smooth and consistent experience from that to your website. Most people will expect these different channels to have your branding and will often question if it's actually your business if they aren't.  
Once you have completed branding your different communication channels, you're ready to start promoting your business digitally. Check out our list of essential graphic design for which graphics you should be using for your digital campaigns.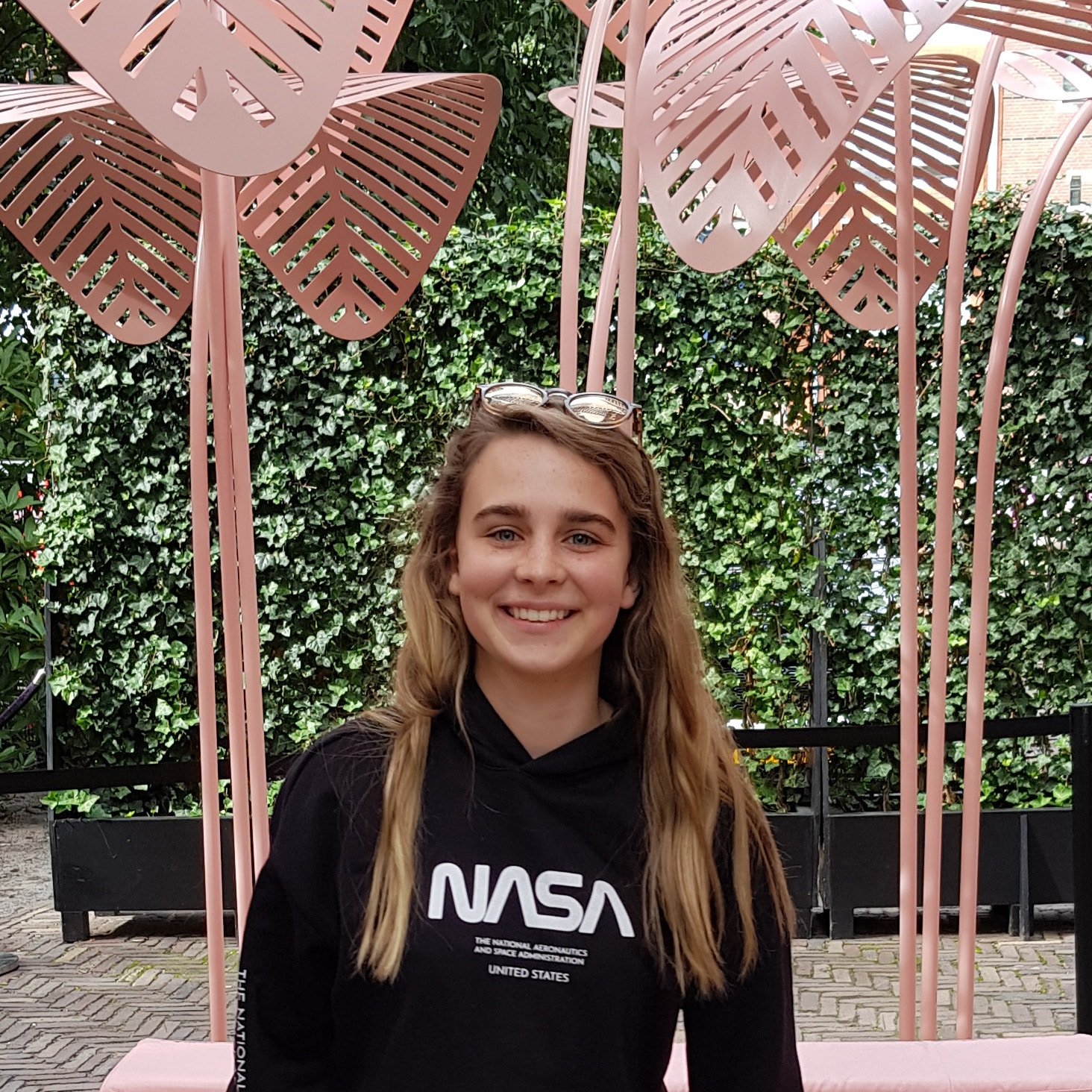 Creating an Eye-Catching & Effective Capability StatementWhat is a Capability Statement? How to Write a Capability Statement Capability Statement Template Make an Impact with a Professional Design Capability Statement ExamplesWhat is a Capability Statement? How to...
read more