October 17, 2021 by Hannah Moody
With over 246 billion email being sent every day, recipients aren't always grateful for them dropping into their inbox, 📥 they get spammed and are often unsubscribing from more lists than they are subscribing to. It has never been more important to make your emails relevant and useful to your customers.

Even though it the market is overcrowded, and it is difficult to get recipients to engage with your emails, email marketing remains one of the main marketing channels used to engage, reengage and sell to customers. Keeping customers involved and connected can help create a loyal customer base. 📧

Getting started with email marketing can seem daunting and overwhelming. Here are some tops tips to help ease you into email marketing:
Build your email marketing list organically

Have a clear email marketing strategy

Write an email marketing content plan

Design your emails to be engaging

Personalise your emails

Analyse and report on your emails
Build Your Email Marketing List Organically
Avoid buying email lists off other websites, these recipients may not be interested in your company and they may not even be active email addresses.
Your website is a great place to build your email marketing lists, you can add email marketing sign up forms in the navigation bar or in the footer. These are often where users will look for an email data captcha form. Other places you can include a form are on the about us page, at checkout or registration or in blog posts. In-articles forms are great for capturing data as customers are most engaged when they are reading your blogs.
An alternative to hosting your email marketing sign up form on your blog is having a pop-up form on your website. These pop-ups have many optional triggers, they can activate when someone enters the page, or after they have spent a certain amount of time on a page, or even just before they are about to leave a certain page or site. Exit pop-ups are the most powerful for conversions as they are not as intrusive.
For your email sign up form you will want to capture people's names and email addresses, but you might also want to ask them what type of emails they want to receive from you to help segment your email marketing lists.
Top tip: Don't show a pop up more than once a week for web visitors as this may annoy users and they are then less likely to sign up. Also, only show the form to people who haven't already signed up.
Have a Clear Email Marketing Strategy
Without a clear email marketing strategy in place, your emails will be ad hoc, sporadic and less successful.
First in creating an email marketing strategy is defining your ultimate goals. Is your main goal to drive a set amount of traffic to your website, or perhaps generate a number of new enquiries each week? Once you know your goals you can build your email campaigns with this in mind.
You may wish to include an email sending calendar as part of your strategy. It is important to strike the right balance in sending emails. If you don't send emails often enough customers can become disengaged, however too many emails will lead to unsubscribes.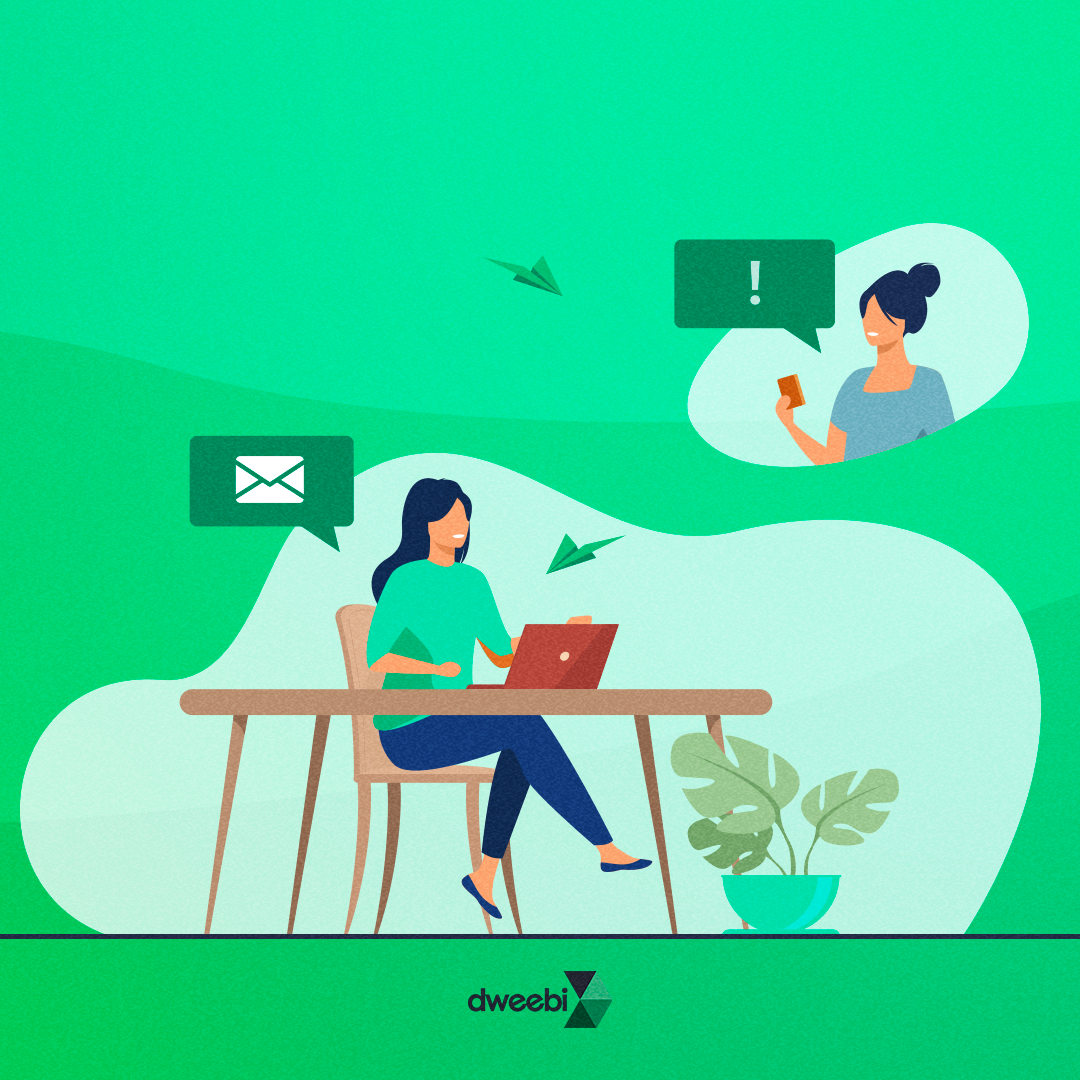 Once you have your email marketing strategy, you can begin writing a content plan.
An email marketing content plan helps to schedule what emails are going out at what times. They also ensure there isn't content you have included in your email marketing strategy that is being missed or over-covered. The content plan also ensures that certain list segments are being over-targeted whilst others are being ignored.
The content plan can be as detailed or as vague as you need it to be. Some people find a simple calendar is enough, whilst others define the objective of each email in their content plan.
Some things you may want to include in your email marketing content plan are:
New launches

National holidays

Local events

Seasonal content

Tips and advice

Testimonials and case studies

Sneak peek content and countdowns

Product spotlights
Top tip: Segment your email marketing list to receive better results. You can then plan content for smaller, more targeted groups.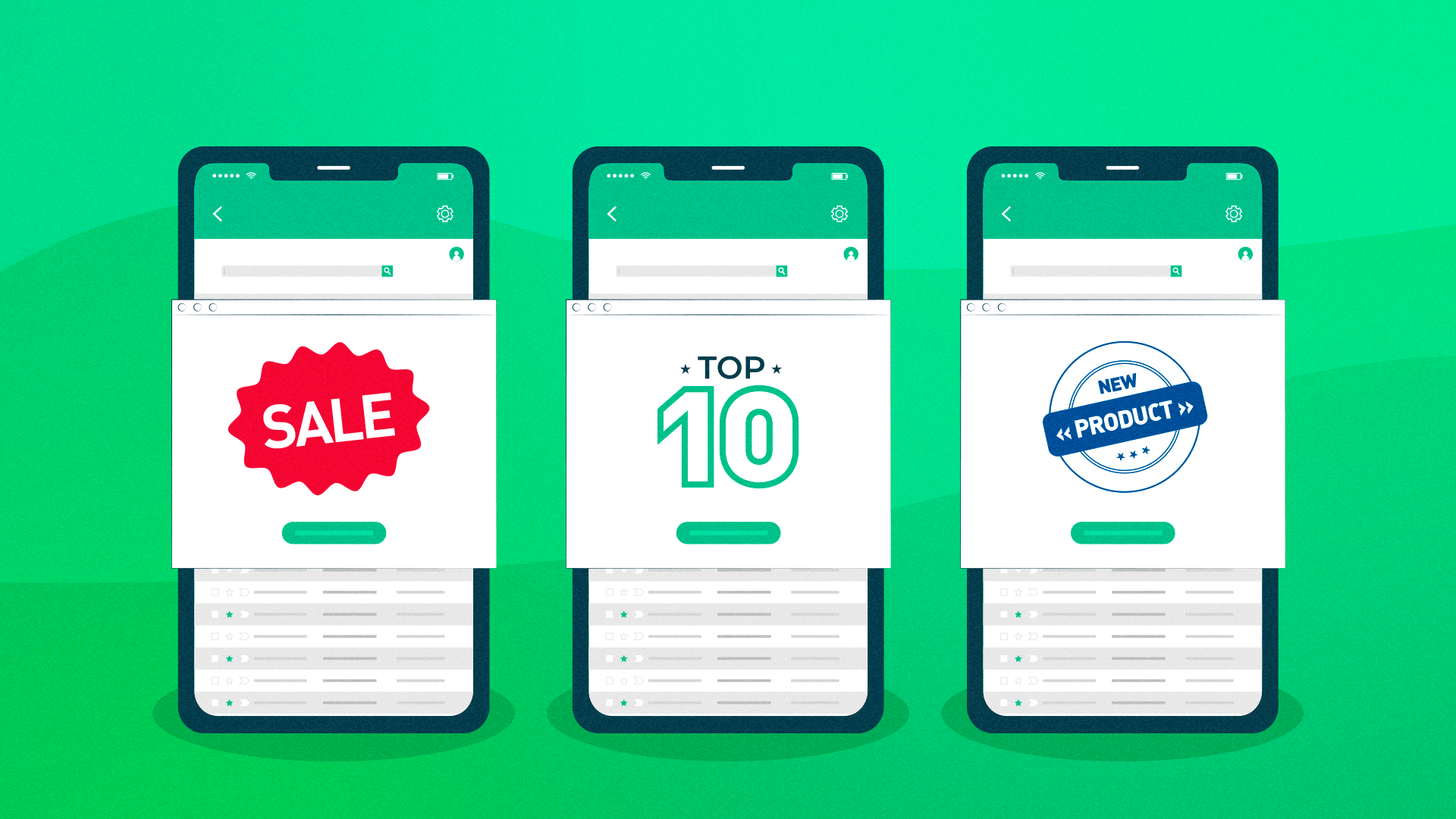 Make Sure Your Emails are Well Designed
To encourage recipients to open and read your marketing emails, write a creative and engaging subject line and preheader text. This is like the 'shop window' of the email. Just as you would put your best products in the shop window to encourage footfall, you want to write the best subject line to encourage an increased open rate, 47% of email are opened based on the subject line alone.
As there are so many emails sent every day, it is imperative your email stands out in an inbox. It is hard enough to get a recipient to open an email, let alone engage with it and actually convert. The hero image (the top and often largest image of an email) and headline are what recipients will see first when they open the email so make sure it really packs a punch.
For the 'meat' of the email make sure you keep it scannable and not too text heavy. You can use headings and bullet points to make your email easier to scan. A good rule of thumb to follow is a 60:40 image to text ratio. Strong imagery works wonders, however, you don't want to put all your messaging in the images as they may not load on everyone's email server (remember some businesses are still on Office 2002).
Top tip: If you are using personalisation in your email, make sure your data is correct before sending!
Great graphic design is a necessity in our fast-paced world. You need to be able to grab your audience's attention, and quickly. If you need help with designing your emails, for a flat monthly fee, Dweebi can help with our unlimited graphic design service. Whatever you may need, whether it is just email marketing creation, essential graphic design tasks or more, we can help.
Analyse and Report on Your Emails
Reviewing your email results will help you understand what works well and what to recreate going forwards. Some of the reporting metrics you will want to examine are:
Open Rate – This refers to the percentage of recipients who displays the email.
In generally you should aim for an open rate of around 18-20%.
Click-Through Rate – the percentage of recipients who clicked on a link in the email.
Aim for a minimum 2.5% click-through rate.
Click to Open Rate – this is the percentage of people who clicked on a link after opening the email.
For a guide, you should aim for a 15% click to open rate.
Depending on your email marketing service provider, you may be able to access heatmaps and time reports too.
It is not just ROI reports from previous email campaigns that can help inform your analysis suggestions, using tools like Google Trends and Google Analytics can highlight YOY seasonal trends of pages customers like to return to.
Here at Dweebi, we want to ensure offer design and marketing is easy and fun. Hopefully our email marketing tips have helped!🤓 However, if you do need more help with your email marketing needs, not only do we offer an unlimited graphic design service, but we can take email marketing completely off your plate.

But, if you'd like to give it a try for yourself, we have also written a complete email marketing guide to get you started.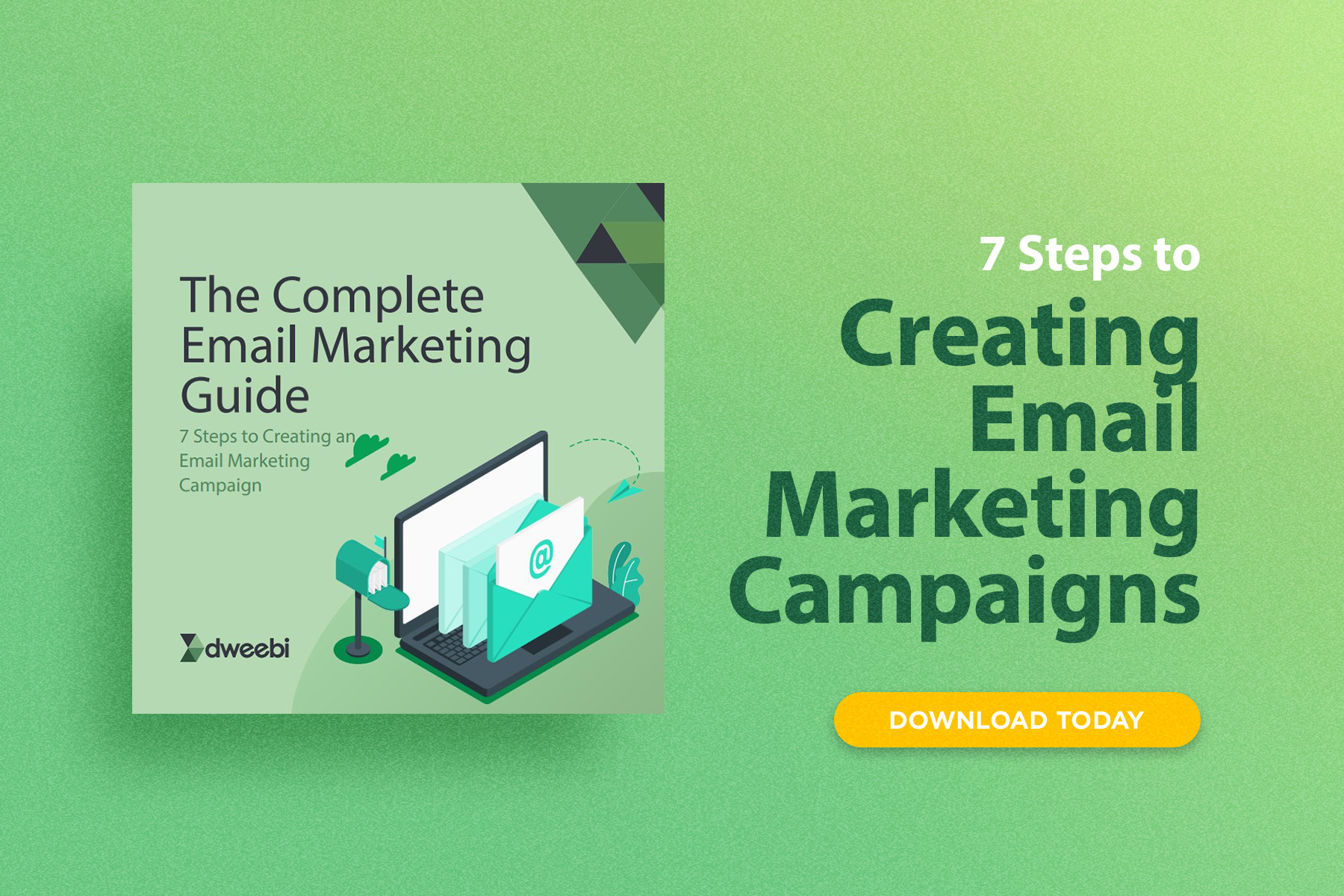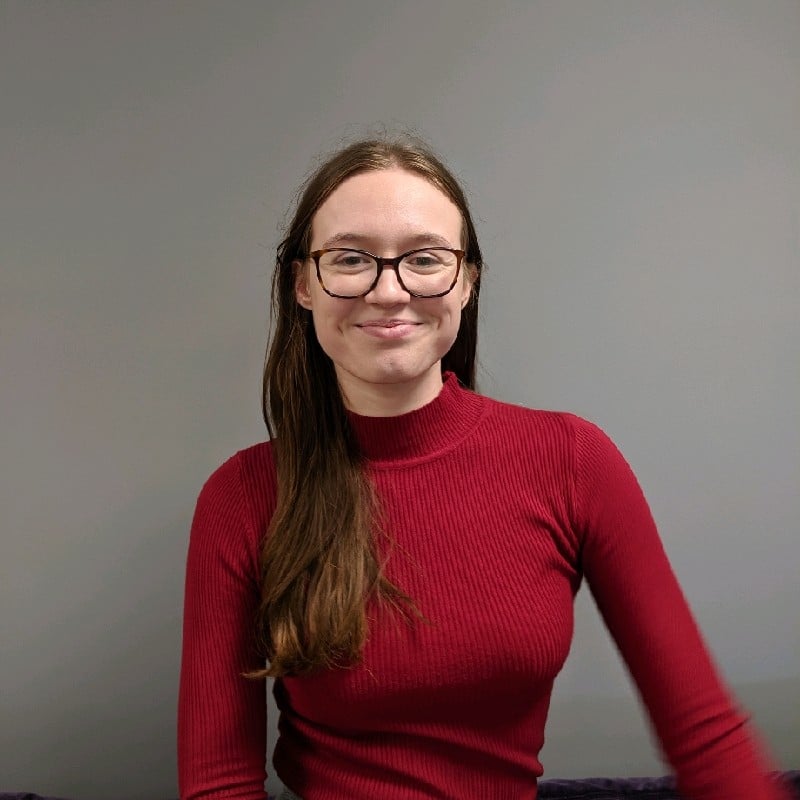 No Results Found
The page you requested could not be found. Try refining your search, or use the navigation above to locate the post.