Are you in a design pickle?
March 23, 2021 by Hannah Moody
Why is designing so hard? It can be difficult to stay creative all the time, come up with engaging ideas and then materialise them exactly how you imagined them. There are many things that could put you in a design pickle; you could be lacking motivation, feeling uncreative among many other reasons. Graphic design plays such an important role in every business, when you're in a design pickle it can weigh heavy.
How to get out of a design pickle
Take a breath
Sometimes when we are busy, we can get swept off our feet and forget to take a moment to breathe. Assume a more relaxed state of mind and stop and smell the roses. Perhaps all it will take to get out of your design pickle is to re-calibrate.
Refocus
Once you've identified you're in a bit of a design pickle, the first thing to do is refocus your energy. If you fail to identify your design pickle, it can eat away at so much time. A lull consumes time like water consumes space, if you let your lull last a week, it will. If you sit in a lull for a month, it will last a month. As soon as you know you're in a design pickle, refocus your energy into another task. At least make sure you stay busy.
Get someone else to help with your work
Another option to help you get out of your design pickle is to let someone else take graphic design off your hands, or at least a portion of it. With an unlimited graphic design package, you can build your brand from the ground up, or even simply lighten your workload.
Do you need graphic design help?
Whether you're a start-up, small business owner, part of a larger business or an agency, everyone could use some more free time.
Graphic design can take up such a large portion of time and chances are you need graphic design done on a regular basis. Graphic design can help any business stand out and when it is done correctly, can help you make a positive impression on your audience.
Whether your company is manned with a large team, or you're a one-man-band, graphic design can make a business feel larger than it actually is.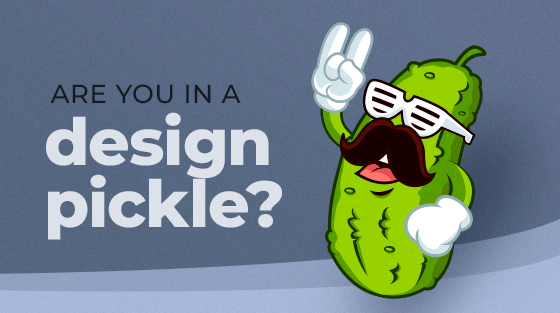 How important is graphic design?
Websites with poor graphic design can be detrimental to your business, they can lead to higher bounce rates, unread information and websites with poor graphic design aren't trusted. Did you know, 95% of users will leave a website with poor graphic design. Cheap and quick designs could actually be losing your business potential customers.
A strong brand logo can create brand loyalty and can be crucial in drawing attention towards a business.
Unlimited graphic design services
Unlimited graphic design services help you free up time and save money. They are a growing trend among a wide range of businesses, with many appealing reasons to choose this service to help you deliver compelling marketing.
There is no lock-in contract
One of the main benefits of an unlimited design package is that it has no lock-in contract. This gives you the flexibility to pay only one monthly fee, no matter how many projects you complete. Plus, you can cancel whenever you want.
Easier than hiring a designer
Onboarding a freelancer can take a large amount of time, and they may bill you for the privilege. As freelancers work with a wide range of different companies, you may not be able to work with the same freelancer on every project, this means you may have to repeatedly source and onboard a freelance graphic designer every time you need design work. With an in-house designer, you have the benefit of supervising their work and working closely with them. However, recruiting, hiring, training and employing an in-house designer can take a lot of time and paying a monthly salary is a big commitment. Both in-house and freelance designers can get sick, take leave and go on holiday, these work breaks can cause delays in designs being delivered. With an unlimited graphic design service, your designs are never delivered late.
Cheaper than hiring freelancers or an in-house graphic designer
Graphic design can not only help you save money but can create brand loyalty with returning customers, along with promotional pieces to help you sell more. Freelance graphic designers can vary in price greatly and if you go cheap, you often sacrifice quality. If you chose to hire an in-house graphic designer you would be looking at an average of $66,000 a month in Australia. Whereas an unlimited graphic design service has a manageable, flat monthly fee.
Unlimited revisions
When working with freelance designers they have a limited number of concepts they will complete for the agreed price. After a certain amount of revisions, a freelance designer will begin charging you extra, with an unlimited graphic design package there are unlimited revisions at no extra cost.
Streamlined communications
Your unlimited graphic design team can help create consistency within your graphic designs. Your brand's intent should be the same across every channel and they can help you achieve this. Unlimited graphic design services integrate with your team in whatever virtual comms tool you use. Working with an unlimited graphic design service, you have complete transparency.
Are you ready to see how unlimited graphic design can help transform your business?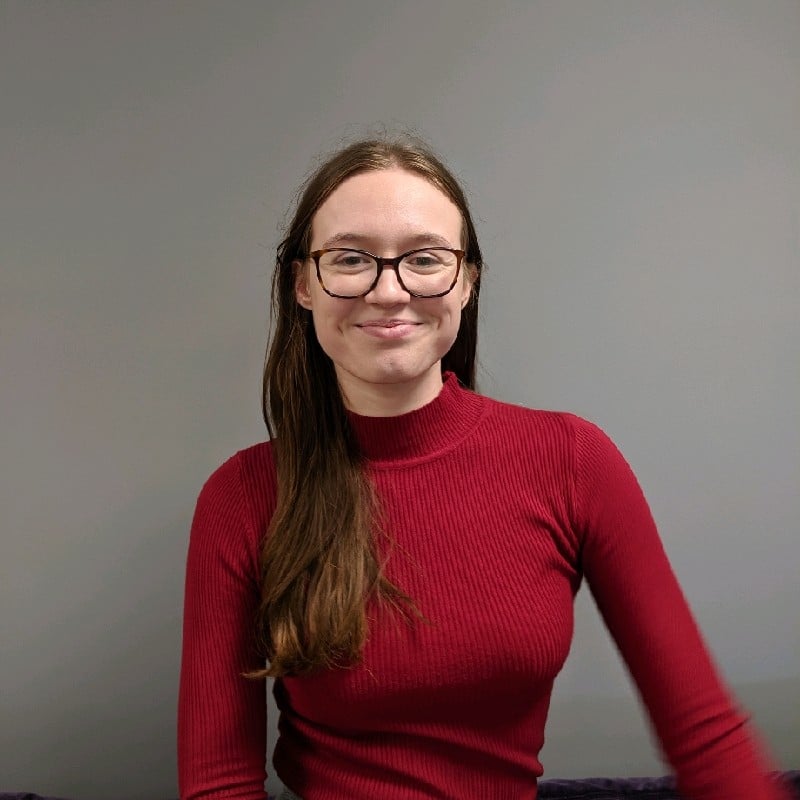 Creating an Eye-Catching & Effective Capability StatementWhat is a Capability Statement? How to Write a Capability Statement Capability Statement Template Make an Impact with a Professional Design Capability Statement ExamplesWhat is a Capability Statement? How to...
read more