summary
Lil Groovers is an up and coming hip hop dance program that is spreading quickly across NSW. As well as running a successful dance studio themselves, Lil Groovers has packaged their dance program so that dance studios can license their program and gain access to their original music and program training videos. 
Wanting to be able to offer dance studios a solution to a key problem they all faced, Lil Groovers approached Dweebi to create a series of marketing training modules. 
Here's how we created training modules that were not only informative, but practical and accessible as well. 
challenge
Lil Groovers were gathering feedback from their partner dance studios and kept hearing the same thing – dance studios were struggling to market their brand.  
With a Hip Hop dance program, Lil Groovers want to make a difference in the dancing industry. And, as part of that, they knew that supporting their partner dance studios would mean they can create lasting relationships with the studios.  
Lil Groovers approached us to leverage our marketing expertise and create a marketing training module that small businesses could use in an actionable way. 
insights
Alongside writing the marketing modules, Lil Groovers wanted to make sure that the dance studios had the tools they needed to get started. As part of this, our graphic design team worked on a suit of tools and templates that would go hand-in-hand with the written modules.  
As this project had a 90-day timeline, the creation of assistive videos and audio lessons would need to be part of phase two.  
solution
_
Getting into a flow without skipping a beat
With a 90-day timeline, we knew that the content team would need to create at least 2 training modules a fortnight. This would then allow for each module to be proofed and complementary assets to be briefed into the design team. And then, finally, our digital team can upload the modules to the Kajabi platform.  
Content Creation
From branding to social media, buyer personas to analytics, our content writers planned out 10 different marketing modules that would not only inform dance studio owners but inspire them to get started.  
We wanted to make sure there was a balance of detail and instruction to make sure learners could understand why we were recommending certain best practices, without swamping them until they become overwhelmed.  
That's one of the reasons we introduced 'TLDR' sections to each module as well as best practices in bullet points and icons that would break up the lessons to make them more digestible.  
Knowing that these modules would be uploaded to a digital platform, our writers were able to link between modules to ensure additional or foundational information could be easily found. And, we could add videos, audio and quizzes to the modules.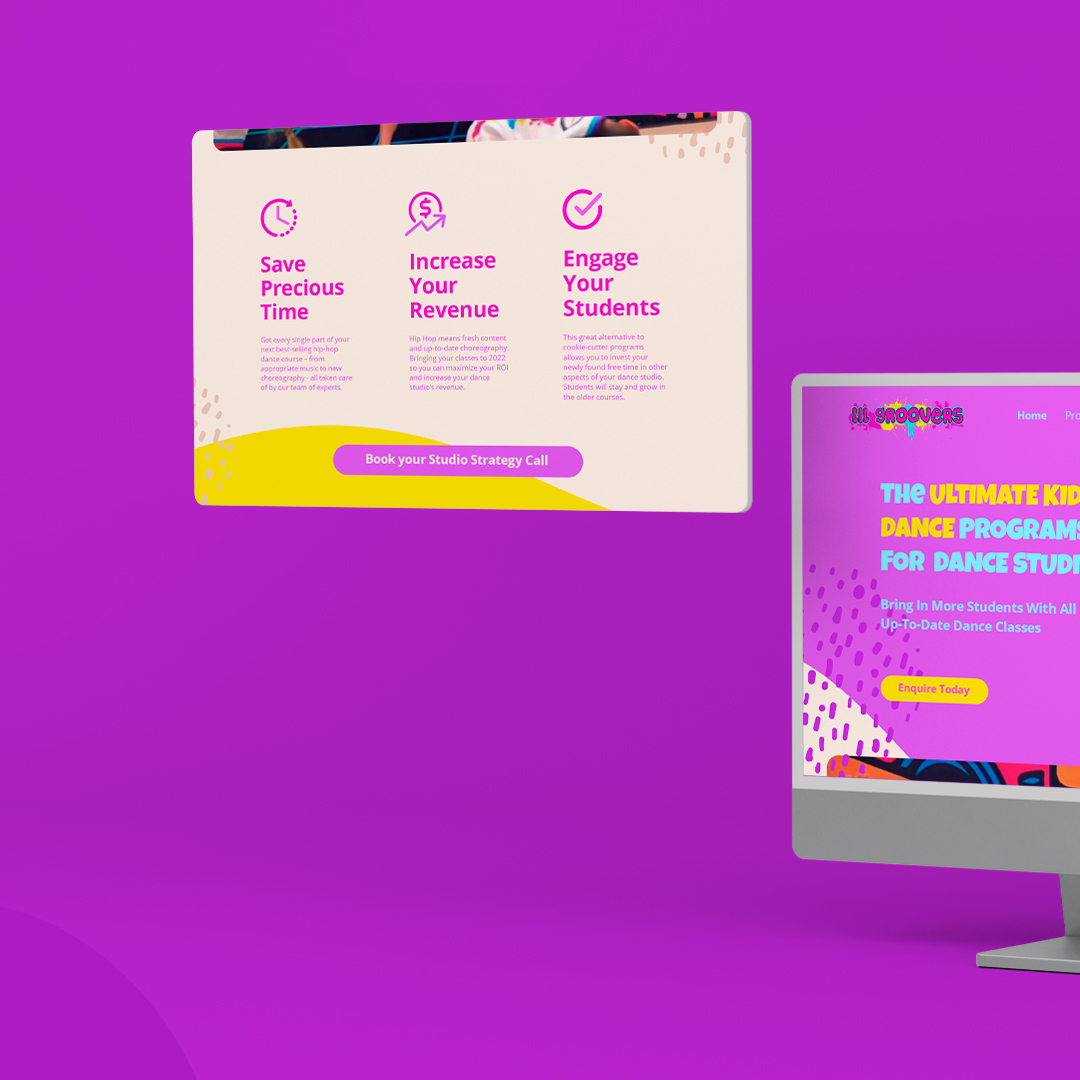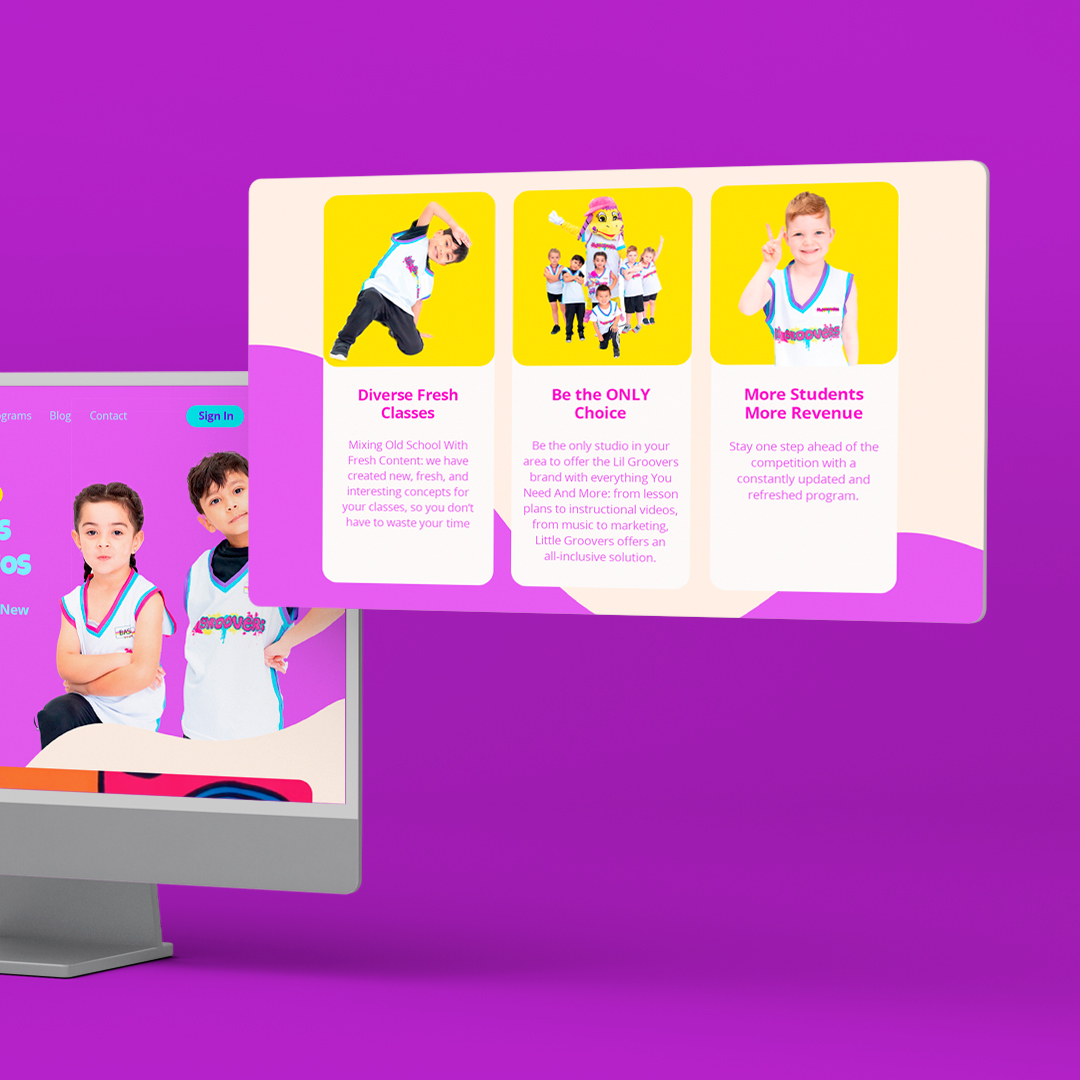 Unlimted Graphic Design
Using our Bacon & Egg Unlimited Graphic Design package, our digital team & content team worked together to brief in banner graphics that would be used on each marketing module as well as infographics and icons that would aid in digesting important information from the lessons.  
Following this, our teams briefed in templates and PDFs to complement our written modules. This included buyer persona powerpoint templates that dance studios can download, Google Analytics set up instructions, and a PDF infographic of what different metrics mean.  
To say it simply, the design team did not disappoint! 
results
Our final verse was a 40-day crash course that would line up with the launch program that Lil Groovers designed for new partners. This pieced together all of the key elements from our modules that would help new partners hit the ground running. 
At the end of the 90 days, we completed 9 full modules. Each with 4-12 lessons that were accompanied by an introduction and recap. A collaborative effort between our content, design and digital teams, it gave us great satisfaction to see our hard work go live. 
different marketing topics
Writing professional content takes time and practice. If you have a project that needs a years' worth of work completed by an expert time in 90 days, get in touch today!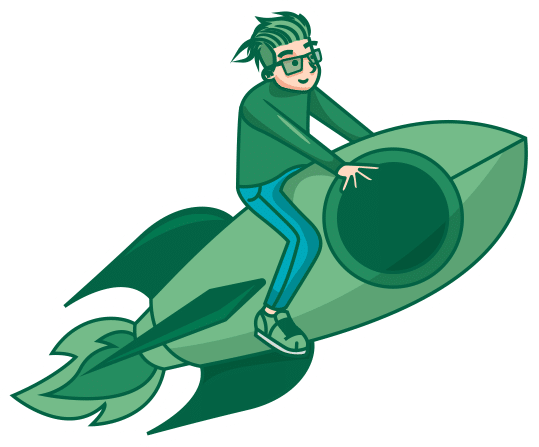 hey...!
Like what you see? 
Get in touch and let's start something amazing together!