summary
In such a competitive industry, Buy Turf Online found themselves struggling to stand out and reach new customers online. We implemented a digital marketing strategy that would help them reach their target audience at the right time and remain competitive.
Here's how we've driven success for Buy Turf Online over the last few years on a limited budget.
challenge
In New South Wales, the turf industry has become increasingly competitive. While Buy Turf Online offered some key differences to their competitors, it wasn't enough for them to stand out naturally from their competitors. 
As the industry shifted towards digital marketing tactics, Buy Turf Online approached Dweebi with the challenge of remaining competitive and reaching new customers. 
insights
We knew that throwing money at paid advertising would help Buy Turf Online regain their competitive edge in the short term but would mean they would have to spend more and more to continue growing in the long term.  
Additionally, a paid advertising strategy would be costly due to the existing online competition as we tried to out-bid other turf companies.  
Conversely, a content strategy would take too long to make an impact for our client as the competition already had a head start. 
solution
_
We don't let grass grow under one's feet
A balanced marketing strategy gave us a good middle ground between short term success and ongoing growth. In the short term, our Google Ads gave drove purchases while our SEO-optimised content built trust and authority with our target audience.  
Additionally, our monthly newsletter and social media marketing gave us the opportunity to continue to provide value by sharing lawn care tips and the latest news.  
Google Ads
Over the years, our Google Ads strategy for Buy Turf Online has remained agile as we optimised our campaigns for industry changes, competitive landscapes, and platform updates.  
However, our goal has remained the same – to connect customers who are ready to purchase turf and lawn care supplies with Buy Turf Online and increase the revenue generated through the website. 
Using a mix of shopping ads, search ads and display ads, we have been able to target and retarget potential customers at the right time in their buyer's journey. This has led to an overall increase in website revenue year-on-year since the campaigns started in 2018. 
SEO-Optimised Content
Initially when we started writing content for Buy Turf Online, the focus was creating helpful content that could be shared on the website and repurposed on social media. However, our content strategy quickly shifted to focus more long form, helpful content that was optimised for SEO.  
While optimising content for SEO is crucial to increase visibility in search engines, we also needed to ensure that the blogs were written in a way that useful and easily understood by our audience.  
Writing SEO-optimised content that considers our audience and their needs has led to a year-on-year increase in organic search traffic since 2020. Overall, this long-term concentrated effort in well-written, optimised content has led to a 1256% increase in website sessions from organic search since 2019. 
results
With a balanced approach to sales driven Google Ads as well as helpful SEO-optimised content, we've been able to grow the Buy Turf Online website in a sustainable way that means we no longer rely on paid advertising for sales, and we have strong advertising campaigns that we can boost during peak seasons.  
Additionally, by answering key questions with helpful and relevant content for our audience, we are now able to retarget these website visitors with timely ads on social media, knowing that they're our target audience. 
increase in revenue from Google Ads 2020 – 2023
increase in organic search traffic in 2023
One of our favourite things is to see the immediate effects of an advertising campaign coupled with the ongoing growth of a solid SEO content strategy.  
If you'd like to discover the impact that a Dweebi designed marketing strategy can have on your business, make the first step today. Simply click on the button below for a no-obligation consultation.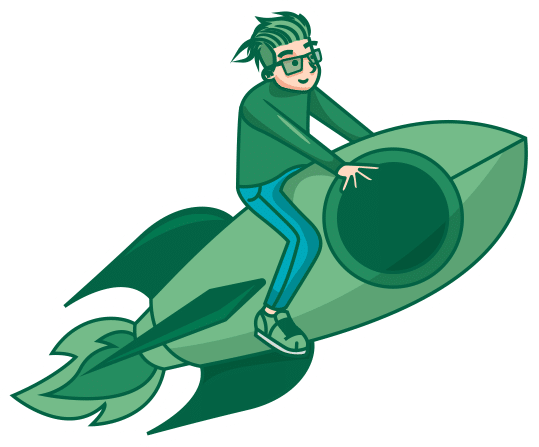 hey...!
Like what you see? 
Get in touch and let's start something amazing together!